September 7, 2012 in Featured Content, Music Reviews
I scrolled through my news feed on Facebook and stared at it blankly for a few minutes, a post by SCAD caught my eye. It was about voting for a SCAD alumni to win MTV's "New Artist of the Week." It caught my eye mostly because the artist's name was in Spanish, and me being the proud Hispanic that I am thought that I had to check this out. This is how I found out about SCAD alumni Roberto Carlos Lange's project called "Helado Negro." After voting for him I continued to check out his Soundcloud account and his Facebook. Listening to his music was like reminiscing about my first year of college when I still studied in Puerto Rico and went to "underground indie" music and art shows. It's like a warm soup of technology, a spice of Spanish lyrics, a sprinkle of jazz, and some dance  for the soul.
I decided to reach out to this Ecuadorean descendent and ask him some questions so all you wonderful SCAD Radio followers could learn more about this successful SCAD alumni.
1. Where did your name come from? Why Helado Negro?
Helado Negro means "black ice cream." It's a fruit that I made up in my mind that grows on a tree in an island on my brain.
2. When did you start playing music?
I began getting more interested in making music while I was in college in Savannah. I had just purchased an MPC 2000xl and acquired an Arp Odyssey synth. The MPC allowed me to collect sounds I made through field recordings, synthesizers and samplers and assemble them in a quilt making type fashion. I would then arrange and sequence them into different larger ideas that would continue to grow.
3. What type of music do you play?
I play music that sounds like Helado Negro.
4. What music inspires you?
The music that inspires me are things generated by my friends or things that I feel.
5. Do you have any albums?
Currently as Helado Negro I have 2 LPs and 3 EPs.

heladonegro.bandcamp.com
6. Do you plan on going on tour?
Yes, I'm planning a tour for September and a more extensive tour into the new year.
7. What's your favorite sandwich?
 Medianoche
As I mentioned before you can find his music on
Soundcloud
 or look him up on any of the following sites:
He also provided me with a new video of his made by SCAD Alum Ryan Dickie!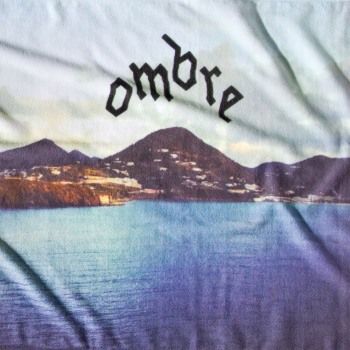 Before I let you stop reading, I'm gonna share one of my favs from his Soundcloud. Enjoy!